SUPPORT YOUR PARISH TODAY!
Everything we have is provided by the Lord. Our Parish is able to fulfill its mission through the support of the Community. We humbly ask for your Generosity.
Thank you!
New to the Parish? Take a Registration Form!
Sorry for the inconvenience. We are having problems with our phone system. If you have any questions you can Email us at:
or Email our Pastor
​
Por favor disculpen las inconveniencias.
Estamos teniendo problemas con el sistema del
telefono. Para cualquier pregunta
puede escribirnos al
Email :
o al Email del Pastor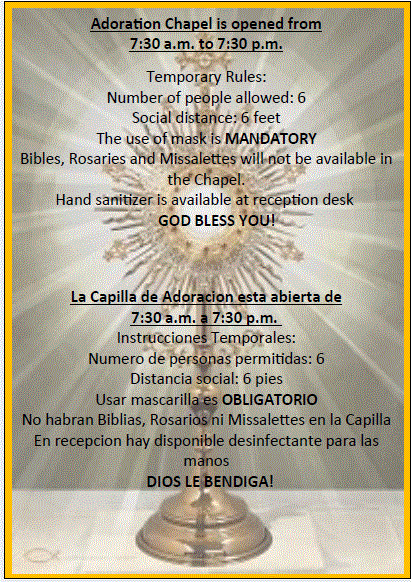 It is important to stay current with all news including that of the Catholic Church! Be sure to check out ETWN for all the current news.